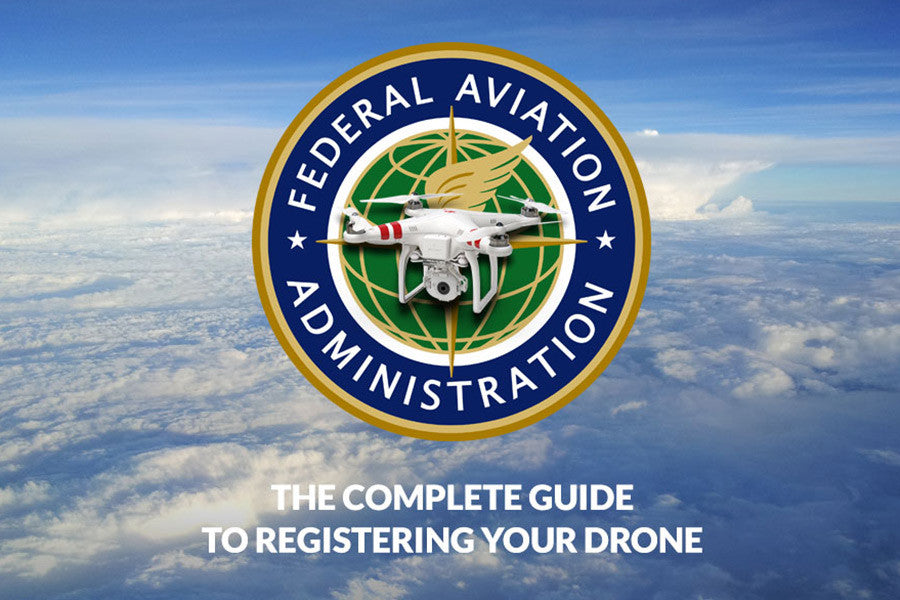 Wondering how to register your drone with the FAA? Well, we have all the answers...
Just in time for the holidays the Federal Aviation Administration has made its first major move on Drone regulation in the form of a national registry, and if you don't comply "you are subject to civil and criminal penalties." But don't worry, we can show you exactly what you need to do to ace the Unmanned Aircraft Systems (UAS) Registration on December 21st, as well as some of the fine details that we are sure you're wondering about.
---
Do I need to sign up?
If you have a drone weighing less than 55 pounds and more than .55 pounds, then yes. This includes all DJI Phantom drones, the 3DR Solo, and pretty much all consumer quadcopters. The Karma Drone coming soon from GoPro will also more than likely fall into this category.
Are you a business using drones for your enterprise? You do not need to do the new signup, not yet at least. You can continue using the paper-entry you have used in the past.
Do you plan on using your drone? Yes? Well, registering your drone might be a good idea because ANY outdoor usage, even on your own property, must be accompanied by certification… even if your drone is homemade.
Buying your 12 year old daughter a DJI Phantom 3 for Christmas (lucky)? Then yes. Users 13 and older have to register themselves, but it's your job if they are younger.
If you already own your drone, you do have to register it but you get an extra 60 days!
---
But why should I sign up?
The FAA has threatened both civil and criminal sanctions up to the tune of $27,500 and $250,000 respectively… so ya, there's that.
Why do they want you to sign up? To increase "traceability" in the event of an "incident". Also, to help you find your drone if it's lost… sure.
---
Ok… I'll do it I guess. How do I sign up?
On December 21st you can go to FAA.gov to start their new online "streamlined" registration process.
There you will have to provide name, address, and email. Then you set up your account
You do NOT have to enter the make, model, or serial numbers of your personal drones.
"But I own like 30 drones, I am an addict, do I have to do this 30 times?!" No, you can do it once and apply your registration number to all of them.
You will have to pay $5 to register, but the first 30 days are free! (As in you can sign up and then wait to pay)
You won't have to renew this $5 registration for three full years, so don't worry, it's not monthly.
---
Alright, Uncle Sam's got my number, am I done yet? I want to go fly my drone!
No, you're not done yet.
After you signup you will get a certificate by email, as long as you can pull it up on your phone, you're good! If someone borrows your drone they need access to it also.
Now for the last step, you will get a unique registration number in your email. Just write it in a legible manner anywhere on your drone(s) that is accessible without tools.
---
Alright, I did it, anything else I need to know?
Be sure you are familiar with laws regarding fly-zones and usage. Aside from that, feel free to brush up on the details at the following links:
UAS Registration FAQs
.
Aircraft Registration Records System of Records Notice
(PDF)

Registration and Marking Requirements for Small Unmanned Aircraft Interim Final Rule
(PDF)

Regulatory Evaluation
(PDF).
---
We hope that this guide helps demystify the process.
Now get out there and start flying!
image credits: Wikipedia creative commons
information taken directly from the Federal Aviation Administration's website