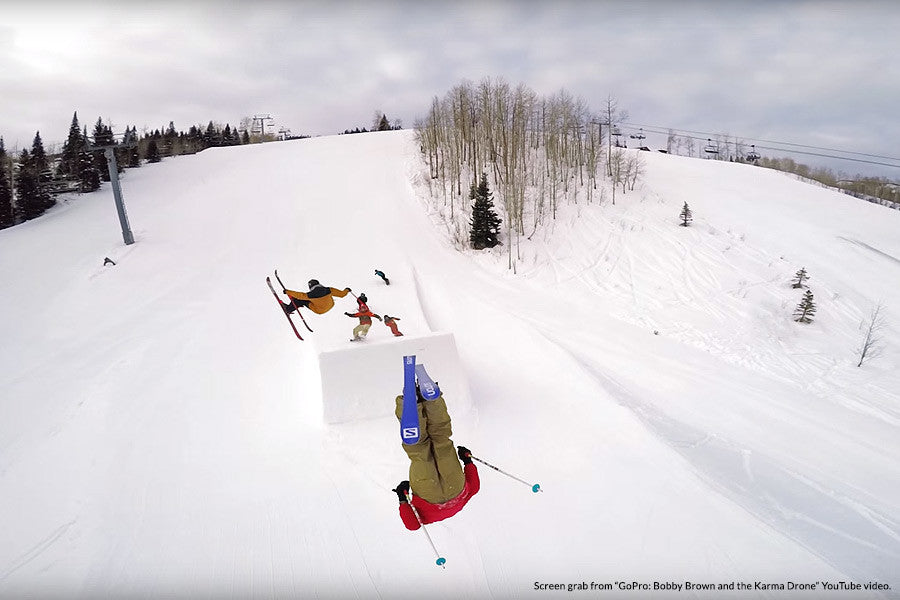 The Karma Drone, just announced by GoPro, is turning dreams into reality...
Coming in 2016, Karma will be GoPro's first quadcopter. It will be introduced into a market (currently) dominated by manufacturers like DJI and 3DRobotics. Further details and product photos have not been released, but we have the suspicion that Karma will be one beast of a camera-flying machine! Check out this video just released by GoPro today showcasing Karma's advanced image stabilization and some inspiring words from GoPro founder Nick Woodman...
Less than a year ago, GoPro broke the news that they would be launching a quadcopter of their own. In October, they released a sneak peek video on their YouTube channel (watch below) which was filmed with a prototype GoPro quadcopter and stabilization system. What's most impressive is that GoPro claims no post-production stabilization was used in the video. The Karma Drone is looking pretty sweet so far...
Aside from the usual questions: Will it have 4K video? What will it look like? Will flight time outperform that of the DJI Phantom drones and 3DR Solo? We wonder if the Karma Drone will feature a dedicated camera or use one of GoPro's existing HERO cameras? When GoPro launched the HERO4 Session this Summer, there was a fair amount of speculation that this new smaller and lighter GoPro would be the new camera platform for GoPro's drone. It does make some sense, but we are also excited about the prospect of Karma featuring a completely new camera from GoPro.
At the TechCrunch Disrupt Conference in September, Nick Woodman mentioned the Karma Drone would have some key points of difference from it's competition. Our hope is that Karma will tap into the potential of quadcopters in a way no one has yet to imagine...
You can actually enter to win 1 of 100 Karma Drones GoPro is giving away at launch!