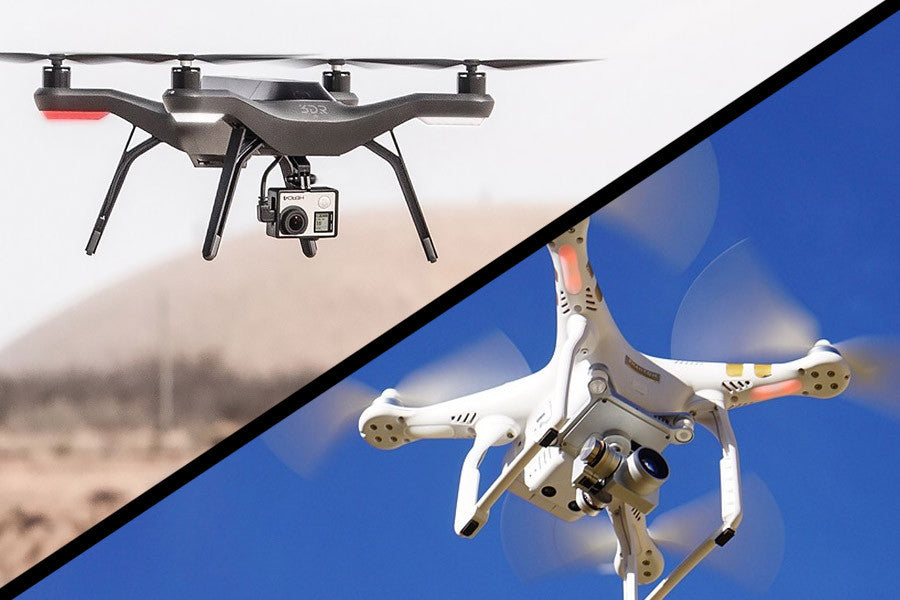 Quadcopters from DJI and 3DR take your creativity sky high.
For the past three months GoWorx has opened the gates to include top brands and products from across the content creation industry. We have brought you peripherals and accessories that let you capture footage and photos at world-class quality with absolute ease. Now its time to take things to the sky. 3DR and DJI are the most recognizable names in consumer drones, and we are extremely excited to announce we carry 3DR Solo Drones and accessories and DJI Phantom Drones and accessories now and forever on GoWorx.com!
Why drones?
Air is the new frontier.
Just 15 years ago, if you wanted to get an aerial view of a landscape or scene, the best way to do it was a helicopter. Just as consumer technology has made our lives increasingly easier, drones have revolutionized the aerial capabilities of content creators like you. Whether you are capturing a breathtaking landscape in still or video, or whether you are pairing an aerial angle to a scene in an edit, there really is nothing as visually stunning as the view from above.
Ease of use and accessible price points.
Both DJI and 3DR offer extreme ease of use coupled with highly powerful technology at a range of consumer-accessible price points. We know that purchasing a new major piece of gear like this is a considerable investment for most content creators, but we are 100% certain that an aerial perspective will take your content to the next level.
The brands.
3DR and DJI are the pinnacle of consumer product quality and innovation in quadcoptors with cameras.
Drone Gear
to see the epic new drone and accessory lines on GoWorx.com!