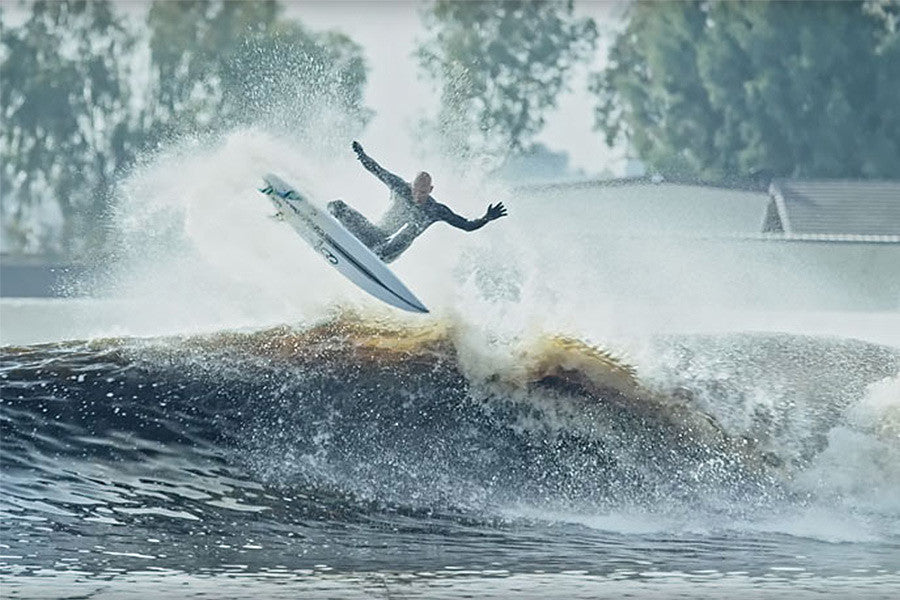 Last week Kelly Slater dropped a bomb on the world of surfing with the Ultimate Wave.
In a short and sweet video the legendary surfer unveiled a wave generator that is flawless and continuous. Like a perfect small break frozen in time, the wave created by the secretive process is engineered for over the lip maneuvers and could be used for surfers at any level of expertise - from beginners to seasoned experts.
"I'm still a little in disbelief and trying to process how much fun this wave is," Slater said. And wow… it really does look incredible!
The implications of this technological advancement - if it seems to be what it looks like and if the cost is right to replicate and implement - could be massive. Many in the industry consider the perfect wave generator to be a holy grail of sorts, and are extremely excited by Slater's developments.
Why?
Maybe the biggest reason is accessibility. Slater's pool is 110 miles from the coast… inland. The vast majority of people across the world would need to undertake considerable travel to surf, no matter how much they might want to try to the sport. Judging by the size of the space Slater's team is using, this could blow open the doors for surfing experiences to be accessible across the globe.
The next reason is financial feasibility. Until now, no one has nailed down the tech to make a world-class wave pool for a reasonable amount of money. Massive multi-million dollar projects in recent years attest to the efforts some are going through to create such an experience. While we don't have details on what Slater's device costs, it very may well bring the ceiling for these experiences down to a manageable level.
The final reason is implementation and execution. Judging by the initial looks we have gotten, this wave generator nails the perfect balance for an all-purpose wave. You have to watch it yourself to believe, it's jaw-dropping.
The world is in throws of joy over the announcement, for instance the World Surf League had this to say:
"What's so incredible about this wave? In a word: everything. Its power, shape, and face quality. Slater is repeatedly setting up shop in its hollow tube, and staying put for extended periods of time. The rides at their secret test facility (110 miles from the coast) are 45 seconds long. The ramifications of this reveal are immeasurable at this point, but certainly will change the face of surfing as we know it."
We are one huge step closer to a world where the perfect wave can be made available to anyone.