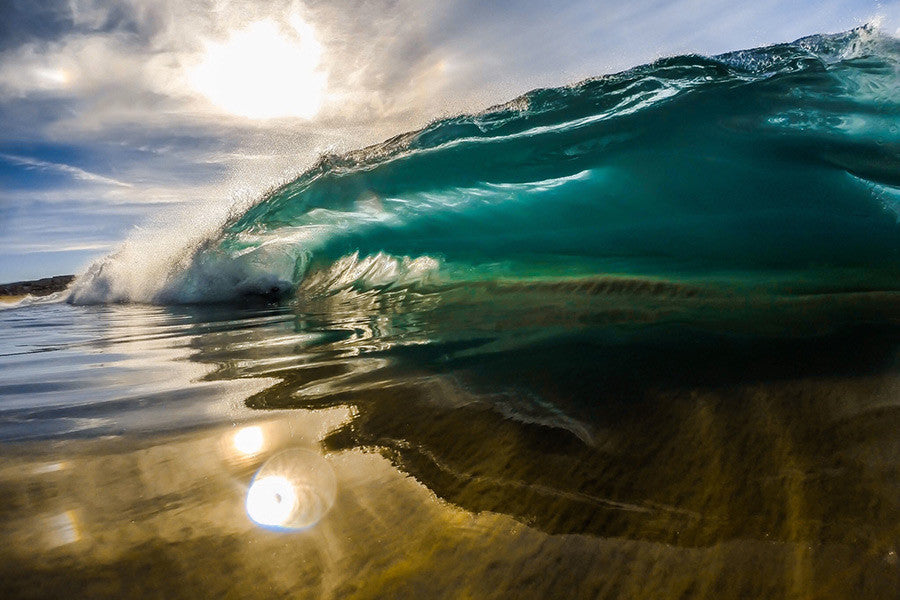 If you've been loitering on Instagram lately, you know that Surf Photography is gaining some serious popularity. In the past, one would have to own (or rent) some rather expensive gear in order to capture surfers and waves from the water. Today, the art form of Surf Photography is more accessible than ever, thanks to innovations in camera technology from GoPro and other water proof action cameras. With the barriers to entry lowered, we're seeing up and coming talent and professionalism from younger generations. Today, we'd like to introduce you to Michael Sahaid, an 18 year old surf photographer living in Long Beach, California, and an Ambassador for GoWorx.
Michael began his journey as a photographer when he was 16, and now makes it a point to shoot on a weekly basis. He got started shooting waves when he was going to the beach a lot with friends and learning to surf. When surfing didn't click with him, he found his true passion behind the lens. "I was hooked" said Michael, after shooting his first 'session' in the Summer of 2014. He's since dedicated all of his time outside of school to Surf Photography, and hasn't taken a weekend off since!
When we asked Michael where he found his inspiration, he quickly mentioned Robbie Crawford, a Digital Artist out of Southern California. It was actually Robbie's Instagram gallery that got him interested in the idea of shooting waves in the first place! Here's a few words from Michael about Robbie's work: "His unique eye for creativity is a treat for us all. He is a kind, humble, and caring person who does a lot for the community of photographers".
In the water, his weapon of choice is a GoPro HERO 3+ Black Edition mounted on GoWorx GoKnuckles. "They are super durable, and you never have to worry about losing your GoPro in the water with the tight grip they have to offer" said Michael. On land, he opts for a more traditional camera - a Nikon D5300. "The greatest thing about sharing your shots on social media is the feedback you receive from others. Positive comments are always a pleasure to read and they motivate me to continue to shoot. I know that shooting waves has had nothing but a positive impact on my life, and I know I made the right choice when I bought my first GoPro".